Niven Abattoir Equipment is fully equipped to undertake the total refurbishment of existing abattoir and rendering plants on site anywhere around the world to meet the highest EU and local market standards as well the facilities to ship plant and machinery back to a modern 3,700 square meter fabrication workshop through the port at Napier, New Zealand.
Napier Engineering and Contracting specialises in large-scale food processing machinery fabrication, assembly, and transport in New Zealand and overseas, notably in Australia, Russia, and the Middle East.
With a wide range of tools, including a range of overhead lifting cranes, sub arc welding, heavy pressing and rolling capability, profile cutting to 150mm thickness, all forms of welding – light aluminum and stainless steel to heavy boiler plate and a large facing lathe, no project is beyond the capabilities, expertise and experience of Niven Abattoir Equipment.
As well as offering full service and refurbishments for our standard Niven branded products, we also offer full refurbishment packages for industry equipment such as:
Disc Driers
Augers
Meal Grinders
Conveyors
Pre-breakers
The only supplier of quality Niven products worldwide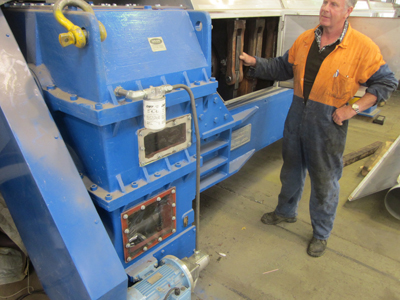 Napier Engineering stands behind its own food processing range of Niven equipment - and those from other manufacturers. Pictured is a twin screw rendering press being re-built for Tuakau Proteins Ltd.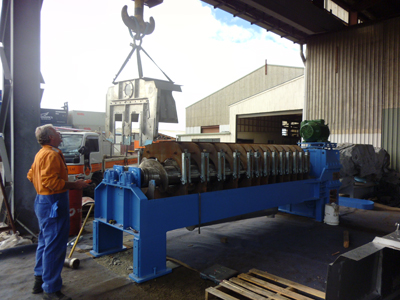 This screw press receives a full recondition including a gearbox rebuild and replacement flights.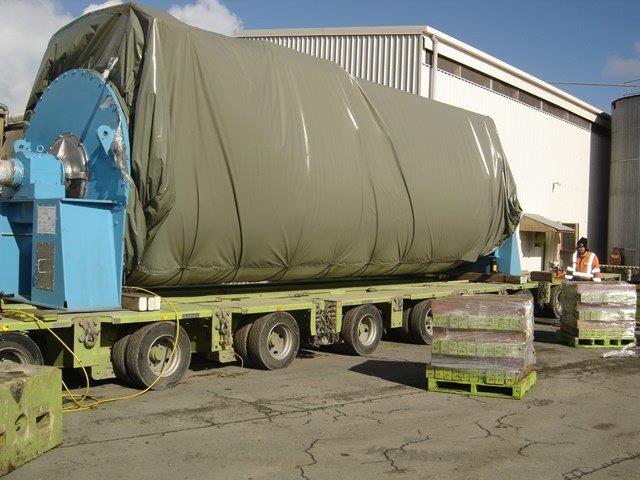 Transferring a 90 tonne Heavy Duty Dryer for the meat processing industry from the Walker plant at Hawera and reinstalled at Anzco's processing factory at Ashburton. Napier Engineering dismantled, organised seamless freight across road and sea and reassembled.